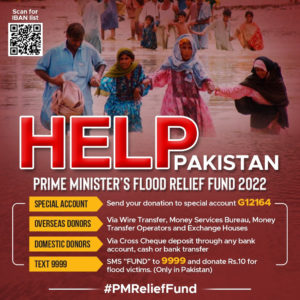 Pakistan has been ravaged by unprecedented rainfall and severe flooding during this monsoon season. It has received the highest amount of rainfall this year i.e., 170% higher than the previous record. The rains have caused severe flash floods, hill torrents and urban flooding. 33 million people have been affected so far. While the provinces of Sindh and Balochistan have been the most affected, all other provinces and regions of the country have been affected too. 937 persons have died and 1,343 people have been injured so far. Hundreds and thousands of people have been displaced and over half a million homes have been destroyed. Houses, crops, livestock, and communication infrastructure have been severely damaged. Sadly, the number of casualties and injuries are expected to increase. The federal and provincial governments have been carrying out rescue and relief operations tirelessly with support from the Armed Forces and other departments.
However, given the unprecedented size of the calamity, more resources are needed to urgently help flood victims. Please join hands with the Government of Pakistan to help those in need. Your contribution can save lives and human dignity.
Please donate to the Prime Minister's Relief Fund 2022 by transferring funds to account number G 12164 at any Pakistani bank. You can also contribute by SMSing "Fund" to 9999.
To Download IBAN List, Please click on the Link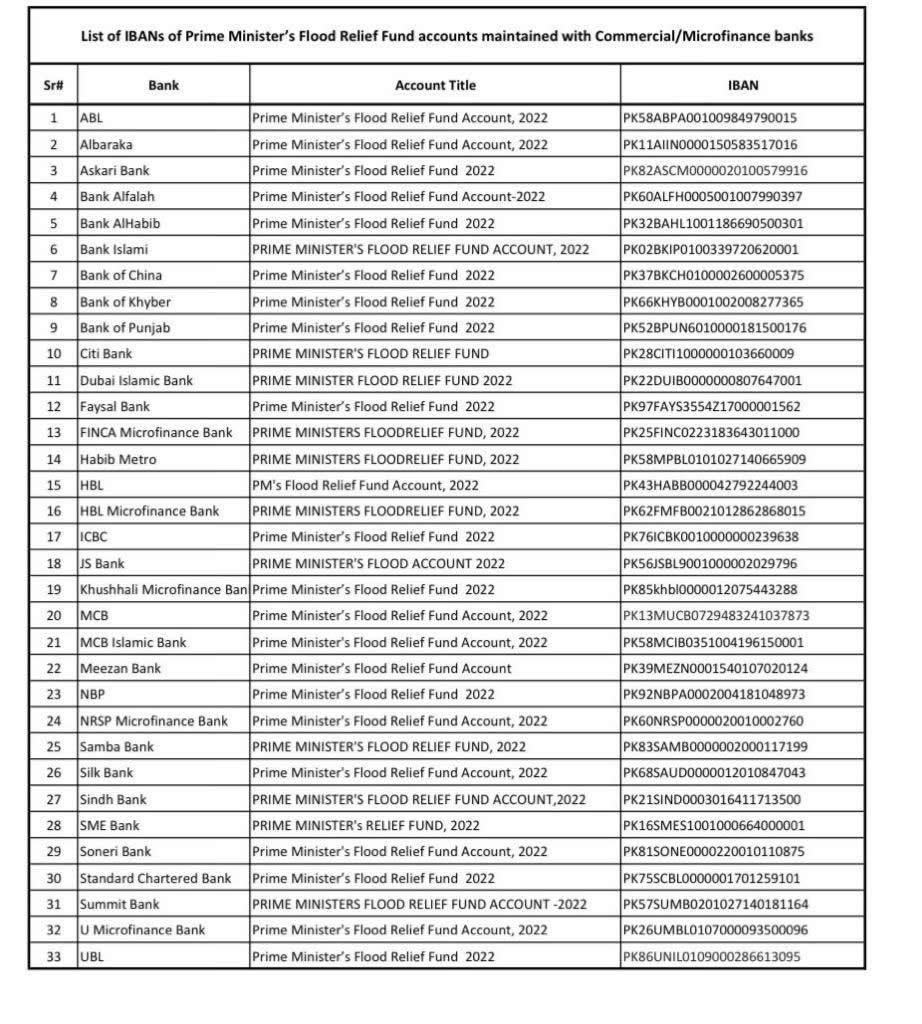 Details of Prime Minister's Relief Fund Account, 2022