Ambassade du Pakistan
Paris
Service Presse
Communiqué de Presse
Le 19 juin, 2017. Une délégation de l'armée de l'air du Pakistan participe à la 52ème Salon aéronautique de Paris qui a ouvert ses portes aujourd'hui au Parc des Expositions du Bourget, à Paris.
La délégation pakistanaise, l'Ambassadeur du Pakistan en France S.E M. Moin ul Haque et plus de 300 délégués d'autres pays ont assisté à l'impressionnante cérémonie d'ouverture, présidée par le président de la République Française M. Emmanuel Macron, pendant laquelle des avions  commerciaux et de défense ont présenté un show spectaculaire.
Plus tard, Monsieur l'Ambassadeur et les membres de la délégation ont visité diverses sections de l'exposition. Les liens entre le Pakistan et la France dans le domaine de la  défense sont à la fois étroits et historiques.
Pendant leur séjour à Paris, les membres de la délégation tiendront un certain nombre de réunions pour explorer de nouvelles voies de collaboration.
Le Salon International de l'aéronautique et l'espace Paris (SIAE) est une exposition axée sur l'innovation où les secteurs aéronautique, numérique et aérospatial de l'industrie de l'espace aérien mondial sont assemblés.  Plus de     2, 300 exposants internationaux, 30 pavillons nationaux et 300 délégations officielles venant du monde entier participent au plus grand spectacle de ce genre au monde.
Le Pakistan avait présenté trois avions de combat JF-17 Thunder au 51e Salon aéronautique de Paris en 2015.
Embassy of Pakistan
Paris
Press Section
PRESS RELEASE
Pakistan attend 52nd Paris Airshow
19th June, 2017. A delegation of Pakistan Air Force is attending the 4-day 52nd Paris Airshow starting from today at the Le Bourget Parc des Expositions, Paris.
Impressive inaugural ceremony was attended by the Pakistani delegation, Ambassador of Pakistan to France Mr. Moin ul Haque and over 300 delegates from other parts of the world. The President of France Mr. Emmanuel Macron officiated the opening ceremony amid spectacular show of commercial and defense planes and jets.
Later, the Ambassador and the members of the delegation visited various sections of the exhibition. Pakistan and France have close and historic defense ties.
Members of the delegate during their stay in Paris would hold a number of meeting to explore new avenues of cooperation.
International Paris Air Show (SIAE) is an innovation-centred exhibition where the aeronautics, digital and aerospace sectors of the global airspace industry come together. Over 2,300 international exhibitors, 30 national pavilions and 300 official delegations from all over the world are taking part in world's biggest show of its kind.
Three JF-17 Thunder of Pakistan had attended the 51st Paris Airshow held in 2015.
سفارت خانہ پاکستان، پیرس
پریس سیکشن
پریس ریلیز
پاکستان کی پیرس میں 52 ویں ہوابازی نمائش میں شرکت
مورخہ 19 جون 2017ء: پاکستان ایئر فورس کے وفد نے پیرس میں 52ویں چار روزہ ہوابازی کی نمائش میں شرکت کی جو آج سے لا بورجے پاغک دیس ایکسپوزیشن پیرس میں شروع ہے۔
اس پروقار افتتاحی تقریب میں پاکستانی وفد، سفیر پاکستان برائے فرانس معین الحق اور دنیا کے دوسرے حصوں سے آئے ہوئے 300 سے زائد وفود نے شرکت کی۔ فرانس کے صدر جناب ایمینول میکرون نے دفاعی، کاروباری نوعیت کے جہازروں اور لڑاکا طیاروں کے شاندار ہوائی کرتب اور مظاہروں کے درمیان اس نمائش کا افتتاح کیا۔
بعدازاں، سفیر پاکستان اور وفد کے اراکین نے نمائش کے مختلف شعبوں کا دورہ کیا۔ اس موقع پر سفیر پاکستان نے کہا کہ پاکستان اور فرانس کے تاریخی اور دفاعی شعبوں میں قریبی تعلقات ہیں۔
وفد کے اراکین پیرس میں اپنے قیام کے دوران دوسرے وفود سے ملاقاتیں بھی کریں گے اور متعلقہ شعبے میں نئی راہوں کے اپنے تعاون کو آگے بڑھائیں گے۔
پیرس میں بین الاقوامی ہوابازی کی نمائش کے انعقاد سے پوری دنیا سے ایروناٹک، ڈیجیٹل اور ایئرسپیس سیکٹر سے تعلق رکھنے والے لوگ اکھٹے ہوتے ہیں۔ تقریباً 2,300 سے زائد بین الاقوامی نمائش کنندگان، 30ممالک اور پوری دنیا سے 300 سرکاری وفود اس عالمی نمائش میں حصہ لے رہے ہیں۔
2015 میں پاکستان نے تین جے ایف 17 تھنڈر کے ساتھ 51ویں پیرس ایئرشو میں شرکت کی تھی۔
Qamar Bashir
Counsellor (Press)
Embassy of Pakistan, Paris
0770123323(mobile)
01 45 61 48 98 (office)
01 45 61 10 17 (fax)
E-mail: presssectionparis@gmail.com
press_paris@yahoo.com
Address: 18 Rue Lord Byron
Paris 75008, France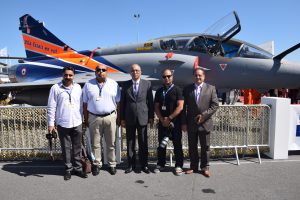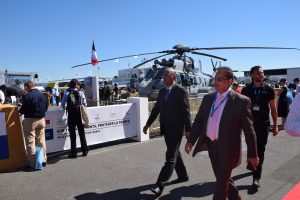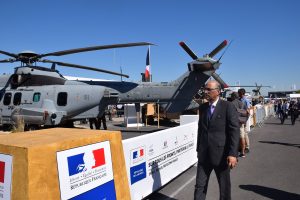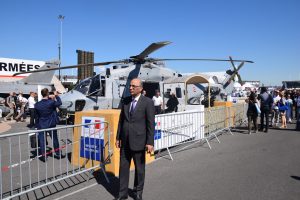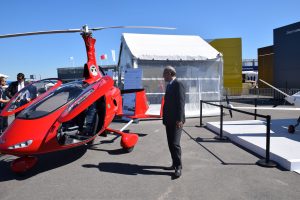 https://youtu.be/apWAwS9sWIE