Family Visit Visa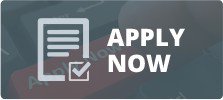 Family Visit Visa. Details are as under:-
Eligibility.
Foreign citizen of Pakistan Origin and their spouses can avail this Visa facility, provided their nationality is listed (Click here).
Required Documents
POC ;
Marriage Certificate.
Birth Certificate
Previous CNIC/ NICOP.
In case of children of Pakistan origin parents born in France, proof of their parent's Pakistan origin.
Proof of residence permit in France (Carte de Séjour) to be provided by an applicant who does not hold French nationality.
Proof of Pakistan origin (copy of POC or NICOP or Passport or renunciation certificate) in case of self and in case of children born in France proof of parents' present or former Pakistani Nationality and birth certificate.