Tourist Visa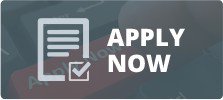 Tourist Visa. Details are as under:-
Eligibility. To avail this Visa facility, you must be a citizen of France & Monaco. Third country nationals living in France, included in this list here (Click here) are also eligible to apply for a tourist visa.
Required Documents
Photograph.
Passport.
Invitation Letter from the sponsor or hotel booking details in case of individual tourist.
Invitation Letter in case of group by the Tour Operator designated by the department of tourist services.
For Third Country nationals, submission of the valid French Visa and Carte de Séjour in France is mandatory.