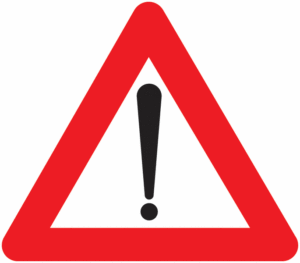 Attention!
PLEASE NOTE : All Visa applications are being processed online Only at the following web address: www.visa.nadra.gov.pk
The Embassy of Pakistan, Paris does not have any COLLABORATION with any website / visa agency.
Beware that the Government of Pakistan / Embassy of Pakistan, Paris does not take responsibility of any payment made to such service providers / agencies.
*****
Discontinuation of Issuance of Manual Visas
The Government of Pakistan has stopped issuance of manual Visas w.e.f 1st January 2021. All Visa applications now will be processed online at the following web address: https://visa.nadra.gov.pk.
Manual Visa applications will no longer be entertained at the Embassy of Pakistan from 1st February 2021.
——————————————————————–
Applicants are requested to apply for Pakistan Visa

ONLY

through the following website https://visa.nadra.gov.pk. Please note that there is no official website other than the mentioned above.
Government of Pakistan does not take responsibility of any misuse of provided data or any loss of payment made on any other website for Pakistani Visa.
Visa Instructions for all categories
Family Visa (French Nationals of Pakistan Origin)
Any applicant may be asked to appear before Head of Consular Section for interview. Moreover, justification of domicile and copy of resident card in France will be required. The families of French officials working in Pakistan will require official invitation letter, along with the photocopy of passport, copy of resident card and bank statement.
Journalist Visa is issued for different Cities in Pakistan after authorization from Ministry of Information and Broadcasting. For more information please contact the Consular of the Embassy during working hours.
Sikh citizens of foreign countries can apply for Pilgrims visa. Details are as under:-
Visa for Afghan nationals and refugees
Work visa is granted to professionals in the different fields after clearance by relevant authorities in Pakistan.
Apart from the walk-in Applicants the Embassy accepts Visa applications through Courier Companies as well. Applications for Visa may be completed (after carefully reading the requirements on Embassy's Website) and sent through one of the following Courier Services.      
Allo Visa- VSI
02 Place des hauts Tillier 92230 Gennevilliers
Tel: 0180035122
Legal Office
78 av des champs elysees, 75008 Paris                                               Tel: 0142563232
123 Visas
317-325 rue de la Garenne 92000 Nanterre
Tel: 0149070569
Visa en Line
4 Rue Villebois-Mareuil, 75017 Paris
Tel: 0173039803
Jet Diffusion Visa France
10 rue Dautancourt, 75017 Paris
Tel: 0142660576
Visa 24
59 rue Ponthieu, 75008 Paris 
Tel: 0153891015
SAS KENZA
27 Avenue de chanzy 93320 Les Pavillons sous Bois 
Tel: 0652840466
E-Visas Groupe Visa France
26 Rue Saint Charles, 75015 Paris 
Tel: 0142466899
Visa Chrono
3 rue Richard Lenoir, 75011 Paris 
Tel: 0140090004
Visa Fee (Euros)
Type of Visa
Normal Processing
Urgent (Same Day)
Single
Double
Single        Multiple
Family/Tourist/Visit
32€
48€
  64€            128€ 
 
Single
Multiple
Single
Multiple
Business/Work
92€
136€
184€
272€

French Commercial Document's Legalization

of French Ministry of Foreign Affairs

40€