Business Visa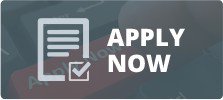 To promote investment in the country, the Government of Pakistan is granting 5 year Multiple Entry Business Visas to the businessmen of the countries listed under the following categories:
Business Visa. Details are as under:-
Non-Business Visa List Countries
Eligibility.
Government of Pakistan offers Visa on Arrival in Business category, for nationals of 50 countries including France. Third country nationals living in France (including Monaco) and citizen of countries listed (Click here) are eligible to apply for this Visa.
NOTE: You may be eligible to Apply for a Business Visa On Arrival, please check your eligibility here.
Required Documents
Photograph.
Passport.
For Third Country nationals, submission of the valid French Visa and Carte de Séjour in France is mandatory.
Proof of registration of company which is extending invitation (SECP/ Chamber of Commerce Certificate recommendation).
Any of the following:-

Original recommendation letter from CC&I of respective foreign country.
Original Invitation letter from business organization duly recommended by concerned trade organization in Pakistan.
Original Recommendation letter by the Honorary Investment Counselor of BOI/ Commercial Attaché.