Journalist Visa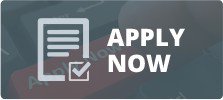 Journalist Visa.
Journalists can apply for this visa which is valid for Islamabad, Lahore and Karachiunder the following two categories:-
Pakistan Based.
Journalists of Pakistan based and accredited media houses.
Non-Pakistan Based.
Journalists must not be on the negative list.
Eligibility
All Journalists are eligible to apply subject to approval.
Required Documents
Photograph.
Passport.
For Third Country nationals, submission of the valid French Visa and Carte de Séjour in France is mandatory.
Letter from Media Agency/ Organization
Recommendation from Ministry of Information and Broadcasting/ Press Attaché/ Pak Mission Abroad.