Applicants are requested to apply for Pakistan Visa

ONLY

through the following website https://visa.nadra.gov.pk. Please note that there is no official website other than the mentioned above.
Government of Pakistan does not take responsibility of any misuse of provided data or any loss of payment made on any other website for Pakistani Visa.
E-Visa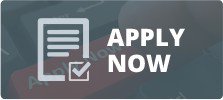 Government of Pakistan has launched E-Visa facility in the following categories.
Jurisdiction of the Embassy
Residents of France & Manaco are provided with consular services at the Embassy of Pakistan Paris.
PAKISTAN ONLINE VISA SYSTEM
(VISA PROCESSING INSTRUCTIONS)
 General Visa Instructions.
Applicants are advised to carefully read the following visa processing instructions (common to all categories of Visas), this will ensure smooth and speedy processing of E-Visas:-
The list of countries eligible for E-visa Tourist  (Click here) & Business categories (Click here)
Minimum 6 months valid passportis required for the visa processing.
Applicant's physical presence in France is must for issuance of visa.
Applicants are advised to upload only original supporting documents for processing of visa applications (no faxed, photo
copied or emailed documents will be accepted).
Fresh visa of Pakistan will only be issued on the expiry of previous visa.
Host individuals/ companies to certify in invitation letters, that they will be responsible for applicants(in all respect) during their stay in Pakistan.
For Third country nationals, submission of the valid French Visa and Carte de Sejour in France is mandatory.
Nationals of Third Countries visiting France (as visitors, businessman and tourists) are advised to apply visa at the Pakistan Embassies in their country of residence or the Pakistani Embassy currently accredited to their country.
E-Visa Instructions 
Before starting the process of applying E-Visa, make sure you have following documents readily available:-
Electronic version of your photograph and all supporting documents.
Valid credit/ debit card for online payment.
Please fill in the visa application form completely/ correctly, don't leave any column vacant, the fields marked with (*) are mandatory(the provided data on the application form will be verified by relevant departments).
While applying visa through Pakistan Online Visa System from France, please select your nearest Pakistani Mission based on Jurisdiction. Selection of appropriate Pakistani Mission is essential (nearest to your residence of applicant), as subsequently, some E-Visa applicants might be required to appear for an interview before Visa Counselor at Embassy/ Consulate General.
Carefully select the category of visa as later it can't be changed.
Applicants are advised to plan their journeys/ business trips and purchase Air Tickets, as per the Time Lines given for the visa processing of various categories of E-Visas.
⇒For questions and/ or complaints, you can approach Visa Counselor at the Embassy of Pakistan in Paris (parepparis@mofa.gov.pk).
VISA SYSTEM
(IMPORTANT TERMINOLOGIES)
Applicant. The applicant is the person (or persons) applying for Pakistan Online Visa.
Abolition List. It is list of countries with whom Government of Pakistan have concluded agreement for abolition of Visa on reciprocal basis. See Visa Abolition List at (Click here).
Business Visa List. This is a list of business friendly countries identified by Government of Pakistan. See Business Friendly Countries List (BVL) at (Click here)
Dependent Children. A child or stepchild, who has not turned 18 years of age, or, if aged 18 years or over, is a dependent. A dependent child must not have a partner or be engaged to be married.
Extension. You can extend your stay by applying for extension of relevant visa category in Pakistan.
Housemaid. Domestic servant.
Immediate family. Your partner and dependent children.
INGO. The registered international non-governmental organization in Pakistan.
JournalistJournalists, correspondents or reporters representing overseas news organizations.
List-A Countries. List of 183 countries defined by Government of Pakistan. See List-A countries details at (Click here).
List-B Countries. List of 2 countries defined by Government of Pakistan. See the details of List B countries at (Click here).
List of Prohibited Areas in Pakistan. List of prohibited areas identified by Government of Pakistan. See Prohibited Areas list at (Click here).
NGO. Non-Governmental Organization. A registered non-profit organization that operates independently of any government, one whose purpose is to address a social or political issue.
NOC. No Objection Certificate, is a type of legal certificate issued by any agency, organization and institute or, in certain cases, an individual.
Period of Stay. A foreigner may enter to Pakistan at any time within the validity of the granted visa. The period of stay will count from the date of his/ her arrival.
POC. Pakistan Origin Card. It's the Identity document issued to foreigners with Pakistan Origin.
Transit Visa. A visa allowing its holder to pass through a country only, not to stay there.
Visa. Permission to travel to, to enter and/ or to remain in Pakistan for a period of time.
Visa Validity. The validity of visa is the period during which it can be used. All visas are valid for entry into Pakistan from the date of issue and if the visa has not been utilized during this period, it would become invalid.
PAKISTAN ONLINE VISA SYSTEM
HOW TO APPLY PAKISTAN ONLINE VISA
For a complete guide on how to apply for Pakistan Online Visa, please visit the following webpage. (click here).