Work Visa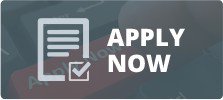 Work Visa. Details are as under:-
Eligibility.
French Citizen who have a valid job offer and meet the requirements are eligible to apply for this Visa.
Required Documents
Photograph & Passport.
For Third Country nationals, submission of the valid French Visa and Carte de Séjour in France is mandatory.
Contact Details of the Sponsor.
Recommendation Letter from BOI.
Employment agreement between company and applicant.
Undertaking on company letter head, in case of CPEC/ Government approved project. Letter from concerned Pakistani department/ ministry.
CV of applicant.
Covering letter on company's letter head.
Company profile.
SECP registration letter of company.
FBR NTN certificate of the company.
Previous Recommendation by BOI/ MOI (if applicable).