Student Visa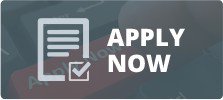 Student Visa. Details are as under:-
Eligibility.
Citizen of countries listed here (Click here) are eligible to apply for this Visa.
Required Documents
Photograph.
Passport.
For Third Country nationals, submission of the valid French Visa and Carte de Séjour in France is mandatory.
Admission/ Bonafide letter.
NOC from HEC/ Economic Affairs Division/ IPC/ Health Ministry/ Education Ministry.
For Entry Visa: NOC from the concerned Government.
For Extension: NOC from concerned embassy in Pakistan of student's country.
Sponsorship/ Bank Statement (in case of accompanying family).
Duration and Validity.
A Study Visa is granted for 2 years.